Santa Rosa Criminal Defense Lawyer Fighting for Your Rights
At the Law Office of Peter A. Duarte, we have accumulated many years of experience and handled thousands of cases, achieving a long record of successful results. Mr. Duarte understands the criminal justice system and works to secure reductions in charges or dismissals. He interviews law enforcement officers and witnesses to try to identify any flaws in the evidence supporting an arrest. He also prevents the use of any evidence that was secured by police through unlawful methods. He negotiates with district attorneys in order to achieve the lowest possible sentence. If you are facing any type of charge, no matter how serious or how minor, Mr. Duarte will use his best efforts to pursue a desirable outcome.
Criminal Defense
In California, a prosecutor must prove criminal charges beyond a reasonable doubt to secure a conviction. While this is a tough burden, prosecutors usually have gathered some evidence before bringing a charge. This makes it especially important to consult a skillful and strategic criminal defense attorney in the Santa Rosa area once you realize that you are being investigated, and certainly once you have been charged. Crimes may be charged as infractions, misdemeanors, or felonies, with felonies being the most serious. Penalties for subsequent offenses after a conviction may be increasingly serious, making it important to fight the first charge if possible.
Drunk driving can result in serious consequences. A first DUI offense in California may be punished with $2,000 in fines and assessments, a license suspension, the completion of a three-month alcohol education course, and 48 hours in jail. However, subsequent offenses may result in more serious penalties. For example, for a fourth offense in 10 years, you could face 16 months in prison. In addition to criminal consequences, you may face administrative consequences. You have 10 days to ask for a hearing before the DMV, or your license may be automatically suspended.
Drug crimes can result in harsh state and federal sentencing. In California, there are six schedules of controlled substances. Schedule I drugs include mescaline and cocaine, while Schedule V drugs include prescription drugs with fewer controls, such as codeine. If you are caught with controlled substances, there are multiple charges that you might face. These include possession, possession with intent to sell, distribution, cultivation, manufacturing, transportation, and trafficking. A Santa Rosa criminal defense attorney can examine the circumstances leading to your arrest and craft procedural or substantive defenses on your behalf.
Sex crimes include rape, statutory rape, child pornography, indecent exposure, prostitution, sexual battery, lewd acts in a public place, and child molestation. A conviction for a sex crime may require you to register as a sex offender for your whole life. It can also lead to consequences like prison time, loss of child custody, mandatory counseling, fines, and harm to your reputation. A defendant can be charged with rape under various circumstances. For example, it may be charged if you used physical force or threats, the victim was placed in fear of immediate bodily injury to herself or someone else, or the victim did not have the capacity to consent.
California prosecutors take violent crimes seriously. Violent crimes include murder, manslaughter, assault, carjacking, assault with a deadly weapon, criminal threats, arson, robbery, and weapons charges. The penalties for violent crimes can include life in prison, probation, restrictions on where you live or work, the loss of the right to own a weapon, mandatory counseling, and the inability to obtain a professional license. A skilled criminal defense lawyer in Santa Rosa may be able to help you raise various affirmative defenses, such as self-defense or defense of others.
In California, domestic violence occurs if someone perpetrates a crime within an intimate or familial relationship. Intimate or familial relationships include spouses, ex-spouses, cohabitants, former cohabitants, co-parents, and partners in dating. The prosecutor is entitled to choose the domestic violence charge to pursue based on how serious the harm is. For example, battery is defined under section 242 as the willful and illegal use of force or violence against another person. Penal Code Section 243(e)(1) permits a charge of battery when there is a familial or intimate relationship, while section 243(d) is charged when there has been a serious bodily injury.
Assault and battery may be charged as a felony or a misdemeanor. Assault and battery are charged when someone physically hits or tries to hit another person, or otherwise acts in a threatening way toward a person who feared immediate harm. There does not need to be an injury. However, you may be charged with a felony if a deadly weapon or a serious injury was involved. For a felony assault or battery, you could face incarceration, fines, probation, and a restraining order.
White collar crimes are usually non-violent, financially motivated crimes. They can include embezzlement, credit card fraud, insurance fraud, identity theft, money laundering, computer crimes, tax crimes, and bribery. If you are convicted of a white collar crime, you may need to pay substantial fines and restitution. You may face prison, probation, and the loss of a professional license. Considering the severity of these potential consequences, you should promptly retain a Santa Rosa criminal defense lawyer if you are being investigated for a potential white collar crime.
Theft crimes include burglary, robbery, shoplifting, grand theft, receipt of stolen property, and forgery. What must be shown depends on the charge. Under Penal Code 484 and 488, you can be charged with misdemeanor petty theft, which involves stealing property worth up to $950. Under Penal Code 487, you can be charged with grand theft for stealing property worth more than $950, which can be charged as a misdemeanor or a felony. There is a wide range of sentences that you could face for a theft crime, including incarceration, probation, fines, restitution, and the loss of a professional license.
It can be devastating for a parent to see his or her child charged with a crime. It is important to realize that there are substantial differences between being charged with a crime as a minor or being charged as an adult. The maximum age to be tried as a minor is 17, and as a minor, you are only rarely entitled to a jury trial. A parent can be held liable for monetary losses in connection with juvenile crimes. In most juvenile crime cases, court records can be sealed. It is important to talk to a criminal defense lawyer in Santa Rosa who is experienced in juvenile cases.
Probation comes with many terms and conditions. California Penal Code section 1203.3 authorizes the court to modify, revoke, or change an order of suspension or execution of your sentence if you are found guilty of a probation violation. If you violate probation terms, you can face alterations to the probationary period or terms, revoked probation, potential jail or prison, probation reinstated with other terms, community service, counseling, treatment programs, or rehabilitation. Factors that may be considered by a judge in determining the consequences for a probation violation include how serious the violation was, whether you have a history of violations, your prior criminal charges, and the probation department's recommendations.
Prior convictions can make it a challenge to get a job or rent a home. A criminal record can be highly detrimental, but for many people, it is possible to seek and obtain an expungement. An expungement is a legal process that allows you to get a criminal conviction removed from your record. Getting an expungement would allow you to deny that a misdemeanor occurred, recover rights that you lost due to a felony conviction, seal records that did not result in a conviction, obtain a certificate of rehabilitation, and pass background checks, among other things. An expungement may be obtained in California under Penal Code section 1203.4. However, if you are accused of a crime but not convicted, it may be appropriate to bring a motion under Penal Code section 851.8, which is different from an expungement in that your criminal record is destroyed.
Consult an Experienced Criminal Defense Attorney in the Santa Rosa Area
You may feel anxious after being charged with a crime, and this is understandable, since your freedom is at stake. Attorney Peter Duarte represents people in Sonoma, Napa, Marin, Solano, Lake, and Mendocino Counties. Call us at (707) 541-7100 or use our online form to set up a free consultation to discuss your charges.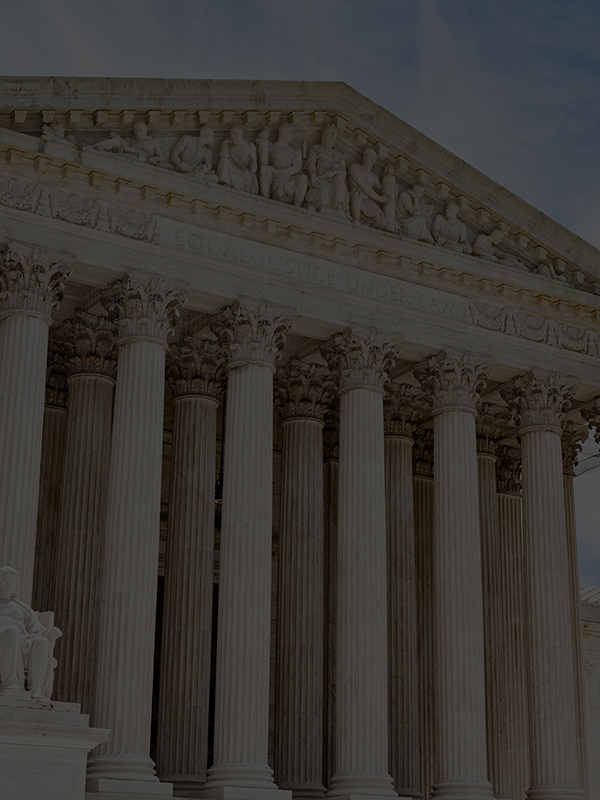 Contact Us
Fill out the form or call us at (707) 541-7100 to schedule your free consultation.